MENU
Who We Are
Overview
Quick Link Exhibition Organizing is an international exhibitions and events company. We offer a comprehensive programme providing you with up-to-the-minute business information that will lead you to the global market and help you overcome the business challenges.
Our expertise lies in organizing trade exhibitions, exhibitions booth designing & construction, promoters supply, business matching to name a few.
Our Mission: To provide our clients with premier yet cost effective wide array of services to cater their needs and requirements.
Our Vision: To be the ultimate choice for exhibitions and events services in the region.
CEO Profile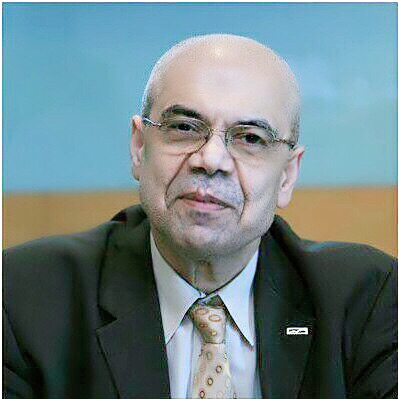 Ali Hassan, the CEO of Quick Link Events and Exhibitions Organizing, spent over 3 decades working in various executive and high leadership positions in different fields particularly in the exhibition industry.
Commencing his career, Ali Hassan served as a Deputy Director of Hong Kong Trade Centre (HKTDC) for their office in the Middle East and Africa region. In brief, HKTDC is a statutory body; their mission is to create opportunities for Hong Kong companies, e.g. small and medium-sized enterprises (SMEs) by promoting trade in goods and services worldwide. HKTDC also provides a comprehensive array of trade-support seminars, conferences and other information channels to enhance Hong Kong SMEs' capabilities.
Ali Hassan was the main icon for the success of this company that leads him to where he is now. He has gained recognition amongst prominent and international businessmen, government officials, other foreign trade councils, event organizers, and to the Board of Directors and members of Dubai Chamber of Commerce. Furthermore, Ali Hassan was one of the exhibition committee members which belong to Dubai Chamber of Commerce and Industry in 1999. He played a major role in developing exhibition industry in the UAE with the support of Dubai World Trade Center, Dubai Chamber and other UAE government departments.
In addition, Ali Hassan was the Founder and Partner of Exhibition, Franchising and Advertising companies in Dubai namely:
» Mido Advertising
The company was established at the early stage of his career in 1976, dealt with various type of advertising in radio and television networks in Dubai.
» International Exposition (INTEX):
During his management, Mr. Hassan was able to obtain his own exhibition licenses from Dubai World Trade Center for SME Expo, International Fashion Jewelry, Watch and Clock and successfully exhibited several shows.
» Future Commercial Marketing LLC (FCM)
FCM, serves as an agency for some esteemed local and international Exhibition organizers such as DMG, SMG-Online, Reed Expo/Reed Sunaidi, IIR, Montgomery Worldwide of South Africa, CNR-Expo of Turkey, to name a few. FCM has participated in some prestigious exhibitions such as BIG 5, INDEX, Office Exhibition, MEDEXPO, Foodex, Hotel Show, and many more. The company also caters buyers' delegation program to exhibitions in Turkey, Italy, and Hong Kong, rendered services on telemarketing activities, stand construction, and supplied temporary staff for exhibitions and events.
» Taiwan Display Center (TDC)
Showcased variety of products made in Taiwan. TDC was the first permanent product display center in the region with the participation of around 200 companies. Its purpose was to promote all Taiwanese products and made it easier for the visitors to have a one stop shop. It ran for many years and attracted numerous prominent investors within the Middle East particularly in the United Arab Emirates.
» Gulf Link LLC
A company established in USA dealing in franchising business. Mr. Hassan was the president of international markets in the Middle East and Africa region. Due to his extensive knowledge in marketing and business promotion worldwide, it was easier for the business to grow and captivated lots of international franchisors.
Ali Hassan's strong analytical and leadership skills enable him overcome complex concepts to a variety of audiences and works effectively with different people, cultures and situations. His local and global experiences give him a rare dual perspective that lends integrity and pragmatism to everything he undertakes.